The Scottish Highlands without the Midges Kindle Promotion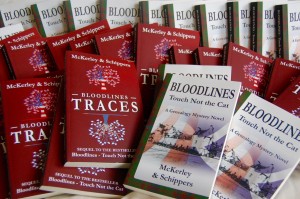 'Book' yourself a journey of a lifetime to the Scottish Highlands, switching back and forth between Victorian/Edwardian times and the present day adventures of American cop Cathy MacPherson.
Order your  Kindle copy of Bloodlines-Traces, sequel to Bloodlines Touch Not the Cat, during the countdown days Saturday July 8 to Tuesday July 11 starting at 80% …..
Here's the Bloodlines Traces Kindle Countdown Schedule from, 4,99 GBP to: …drumroll…:
Cathy's quest to find out more about her Scottish ancestry, leads her past the battlefields of  WW I Gallipoli and follows the life and times of one of the first fictional woman to study medicine at the University of Edinburgh in 1897.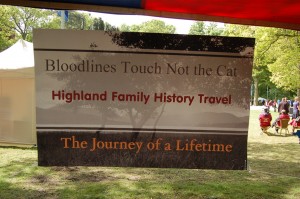 Historical Fact mixed with fiction as real as life itself
What a great read. Thoroughly enjoyed it from start to finish. Tom and Ingrid have a way with words, made me feel I was right in among the story.
Douglas Black- Sydney, Australia
As a sequel to Bloodlines – Touch Not the Cat, here is another well researched Genealogy Mystery novel, Bloodlines – Traces, once again set against the majestic, moody backdrop of the Scottish Highlands.  With a multi –layered, page-turning narrative, it combines an atmospheric Gothic romance with a gripping contemporary  murder mystery – Charlotte Bronte meets Sara Paretsky. !
Vivien Devlin, Arts and Travel Writer.
Click here for More Reviews or Take A Slide Show Tour (keep an eye on the Ballindalloch drawing for about 3 seconds)