FAR FROM THE MADDING CROWD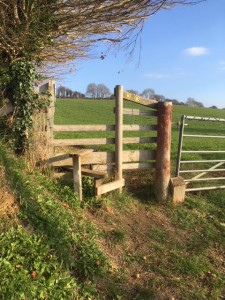 While Tom was doing his 'Bloodlines Family History Guide Tour' last week in Scotland, I was biding my time all the way down South in the countryside of Dorset, along the Jurassic Coast.
One of Britain's most famous Victorian novelists, Thomas Hardy, was born in this landscape of absolutely stunning rolling hills with their lovely country walk trails and produced many of his writings here.
Even though I treasure my spot by the sea in The Netherlands, I have to say it was a delight to be away for a few days and exchange the hectic overcrowded environment of The Hague, for the easygoing quietness of this sheep-spotted area of England. I utterly enjoyed the surroundings I found myself in. Accompanying me on my country walks, was the title of Hardy's fourth and probably most famous novel, as it kept ringing in my head:
'Far from the madding crowd' .
Inspired and curious I did some research on Thomas Hardy and found he was very much a defender of the country life-style and even feared for what he called 'the decline of the rural class'  within the rapid developments of the Victorian Age and its industrial revolutions.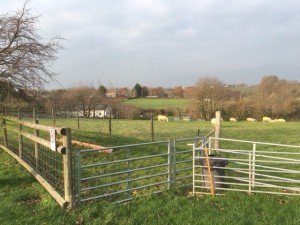 That in turn, made me think of our characters Katherine McPherson and Alexander Stewart in Bloodlines – Touch Not the Cat and  Bloodlines -Traces, who are both very much involved opposing the downsides of Victorian Times. As their co-author I am quite convinced they would both have admired Thomas Hardy for his ideology.
Someone who totally opposed the views of Thomas Hardy was his contemporain, Henry James. This American-born author – he only became a British subject a year before his death in 1915 but spend much of his lifetime in Europe – could well be called 'a model victorian', supporting the Victorian idealism of progress.
This expressed itself in the review Henry James wrote about 'Far from the Madding Crowd'
'….the work has been distended to its rather formidable dimensions by the infusion of a large amount of conversational and descriptive padding and the use of an ingeniously verbose and redundant style. It is inordinately diffuse, and, as a piece of narrative, singularly inartistic. The author has little sense of proportion, and almost none of composition (…) The only things we believe in are the sheep and the dogs'
(source: wikipedia)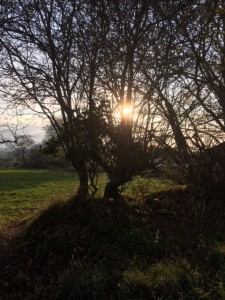 Not exactly a review an author would like to read. From what I've researched however the two gentlemen were known to oppose each other on many occasions; one just as much as the other.
In the article Approaches to Fiction: Hardy and Henry James, on Springer.com,  author J.T, Laird describes it as follows:
Thomas Hardy and Henry James approached the task of writing fiction from very different theoretical positions. The literary preconceptions each of these novelists brought to his task were sufficiently strong as to cloud his powers of critical judgement at times, particularly when the literary issue at stake concerned the work of the other writer. As a result, most of their observations and pronouncements on each other's writings are marred by a kind of critical myopia, which takes the form of a brusque intolerance of the other's fictional achievements and an unwillingness to understand his fictional theory and aims (or to give sufficient weight to these matters) in order to arrive at a just and balanced assessment. This critical myopia, unfortunately, has been transmitted through successive generations of Hardy-lovers and James devotees and is still found today.
After having been in Dorset however, my sympathies are more with Hardy than with James. In line with what Katherine Macpherson would have herself say as character in our genealogy mystery novels, my vote goes to the supporter of the rural lifestyle.
Ingrid Schippers, November 2018

Here's one more picture from my personal archive; the lovely town of Lyme Regis; where time still has patience…