The Challenge of Writing A Sequel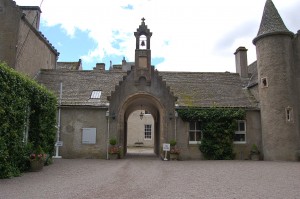 Considering Bloodlines – Touch Not the Cat, our first-born genealogy mystery novel, was an unplanned accident created by two first time novelists, it may not come as a surprise we went through quite some roller coaster rides while writing the sequel, Bloodlines – Traces.
Questions came rolling down our writer's lane such as:
'How do we proceed on the story line without repeating what already has been said in Bloodlines Touch Not the Cat'
Or, related to this:
'Should we write a sequel in such a way it can be read independently?'
In that sense Bloodlines-Traces is just as much of an accident as the first book.
What started Traces off were the leftovers.
It seemed a shame to toss them out, plus holding back certain parts of the story lines had not gone unnoticed to some of our readers.
'What happened to Katherine after Alexander left?', we were asked many times,
as well as:
'How, (or even why!) did Alexander die?!'
The good news is historical fiction offers ample opportunity to bring characters back to life.
As a result, Traces reveals what happened to Katherine and Alexander while offering a look into the early hours of feminism and the atrocities of World War I, including the enormous mistake Churchill made in his younger years.
We take you sightseeing in Victorian and Edwardian New York, Chicago and Edinburgh, in times when people still stopped to watch a car ride by, the telephone was an invention only used by few and communication and connectivity in general offered a totally different perspective.
As with Bloodlines Touch Not the Cat, writing Traces was a joy. Researching historical fact, fine tuning language, phrasing sentences in Victorian, American or British (Scottish) English and discussing character development, proved to be fulfilling ways to spend our leisure time.
End of 2013 we had a draft ready. Inspired ideas for a book cover popped up spontaneously and set designer Graham Booth to work, while we asked our Facebook followers to help us choose the right cover by publishing a short list of examples.
Then the draft was sent to our editor Hans Offringa, who did a great job pointing out story line glitches and language bloopers, which was enjoyable as well, as some were very funny.
Did you for instance ever hear of 'the clinking of knives and forks finding their way over the breakfast plates'? Well we did in our creative minds☺. In retrospect we had to admit it resembled the description of a skating ring.
'Traces' became as much part of our lives as its predecessor had been, co-authoring a creative effort in need of attention and on our minds even when we were living our other lives in our separate countries.
It never occurred to us the pink bubble could burst, which teaches you never to take prosperity for granted.
At the beginning of 2014 reality intervened with fiction through personal circumstances forcing us to slow down.
While activity flared up in October of that same year; it was stalled again in March 2015.
Perhaps this should teach us to be less forthcoming on our Facebook page about book cover samplings and promises of publication, for isn't it one of the first rules of marketing to make sure to have your product ready once you start advertising?
On the other hand, this is a creative process we are talking about, not a bag of beans. The actions of sharing information with our audience are based on genuine enthusiasm and a feeling of being connected to our readers; like family, the genealogy of our book.
Our page would have been a whole lot less entertaining if we hadn't shared our proceedings the way we did.
We still aim for 2015 to publish Traces,
but ask you humbly to bear with us a little while longer.
Ingrid Schippers