June 21st 2016: Bloodlines -Traces paperback available NOW!
New beginnings for Bloodlines-Traces on the day of Summer Stolstice, June 21st 2016
You can order your paperback copy of Bloodlines Traces here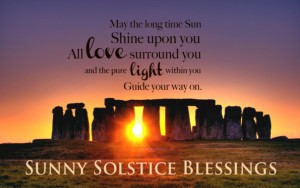 While our initial intention was to publish in May 16 2016, we are quite surprised to find the learning curves of self publishing brought us to this wonderful date of June 21st 2016;
a day not only of Summer Solstice, but also right after a night of full moon, two indicators of change and renewal.
We're very 'date conscious' from a numeral point of view, where certain numbers or combinations thereof, hold their own specific promise and perspective according to esoteric traditions.
In short: we're somewhat superstitious.
Bloodlines – Touch Not the Cat for this reason was published 11.11.11
Just like some stories seem to find their storyteller however,
(a feeling that overcame us many many times while writing the Bloodlines series)
our chosen publication date of May 16 was overturned when an upload went haywire, leading to having to re-format a 107.000 word file.
Living by the principle of 'never make the same mistake twice; plenty of new ones are available'  we took extra care and therewith extra time to create a new file.
Then we had to wait for a new proof to arrive, approve that and grant the distributor their time to make it available plus register our newborn with the Nielsen and Ingram databases.
It is for this reason that to our own surprise and delight today has become the official day on which Bloodlines – Traces paperback can be ordered on line with your international internet bookseller worldwide or with your local bookseller.
The Kindle edition of Bloodlines-Traces can be preordered here
and is available as of June 30 2016.
We very much appreciate your thoughts on Bloodlines-Traces.
Please send your reviews to info@touchnotthecat.com.