The authors
'Bloodlines – Touch Not the Cat' and Bloodlines -Traces were written by author duo Thomas Neil McKerley and Ingrid Schippers. Tom and Ingrid are both first-time mystery novel writers.
By combining their fortes of down-to-earth research and spiritual insight, they make a remarkably compatible team.
Tom McKerley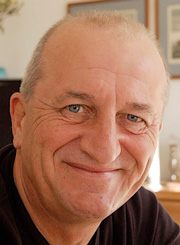 Tom McKerley (1952) is a retired corporate manager from the IT industry who has now fulfilled a longstanding dream to become an author.
Tom was born near Glasgow and presently lives in Troon, Ayrshire, Scotland.
He has spent over twenty years of his career living and working in Italy, Switzerland and the Netherlands.
Tom can be reached at info@touchnotthecat.com.
Ingrid Schippers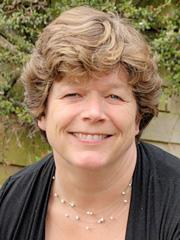 Ingrid Schippers (1959) was born and presently lives in the Netherlands. She has traveled and lived in several states in Europe, the USA and Asia.
For the past fifteen years Ingrid has been working in the International community of The Hague; as personal development writer and counselor.
Ingrid can be reached at info@touchnotthecat.com.